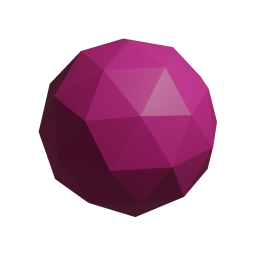 AngouriMath
Navigation
FindRational​(PeterO.​Numbers.​EDecimal,​System.​Int32)
Method (no overloads)
Summary
Tries to find a pair of two
Integer
s
(which are components that make up a
Rational
)
so that its rational value is equal to
num
.
To set some options for this function, you can use
MaxAbsNumeratorOrDenominatorValue
to limit the absolute value of both denominator and numerator.
Parameter "num"
e.g. 1.5m -> 3/2

Parameter "iterCount"
Number of iterations allowed to be spent for searching the rational.
A higher value indicates a higher probability that it will find a
Rational
.
Defaults to
FloatToRationalIterCount
.
Returns
Angouri
© 2019-2023 ·
Project's repo
·
Site's repo
·
Octicons
·
Transparency
· 1534 pages online